The Complete PowerLift® Training Program
Reality Based Safety Training
Creating reality-based training ensures the behavioral change necessary to reduce material handling and repetitive motion injuries. Contact us today to learn more about the different training PowerLift® offers and to obtain a price quote.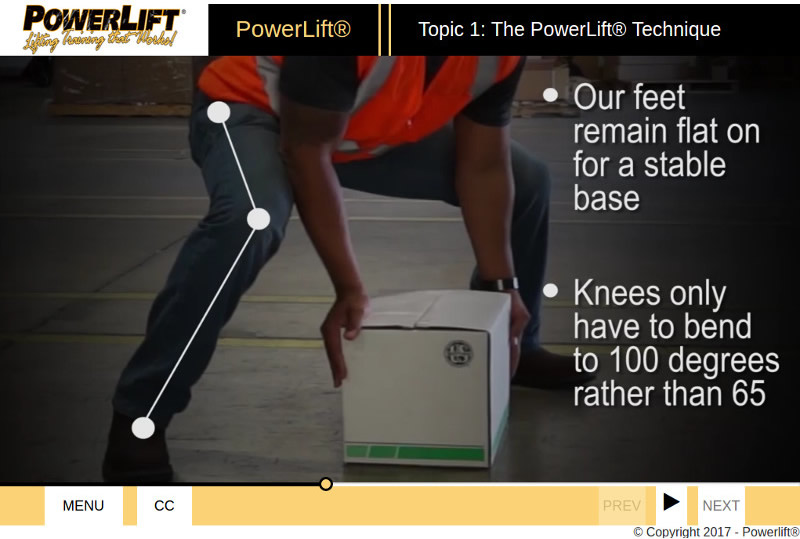 Teach an Effective Technique
We teach techniques that actually work in real life. The Wide Stance PowerLift® technique is more stable, easier on the knees and it completely keeps the back out of the lift vs. the old squat lift technique. Best of all these are techniques that workers will  adopt and use.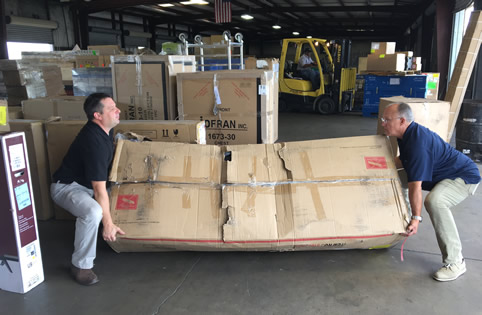 Hands-on Experience
Workers are trained to compare their old way of material handling with the new way. The training takes place first in the in the classroom and then, more importantly, on the job site. Instructors and trainees collaborate to solve the real-life lmaterial handling challenges that workers face every day.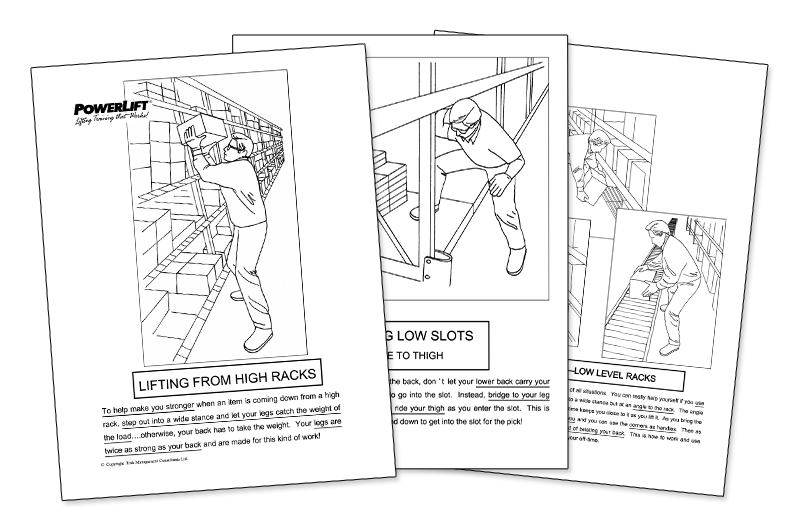 Ongoing Training
The training is sustained through the ongoing use of over 1200 individual, fully illustrated one-page guides covering hundreds of activities— customized to your industry and even including at-home tasks. We can also customize PowerLift® Safety Talks for your company to depict your employees using your equipment, doing their jobs.
Step 1: Train the Trainer
One of our Certified Master PowerLift trainers comes to your facility to train a team of your people who become trainers, coaches and evangelists. Roughly half of this full day of training is spent in the classroom learning the basic lifting techniques along with a wealth of information on effective training approaches. The second half of the day is spent at the task site where the new trainers and the master Trainer work together to solve the real day-to-day material handling challenges faced by your staff.
Step 2: Staff Training
Now your trainers our ours conduct 1-1.5 hour training sessions with your staff. Again the first half of the class is spent in the training room. Then trainers and trainees move to the task site and work with the actual objects and challenges that employees face every day.
Step 3: Ongoing Training and Coaching
Here is where the PowerLift Safety Talks come into play. Used weekly or every other week in safety circles, these simple one-page documents guide discussions that keep PowerLift techniques top of mind.
Train the Trainer Sessions
Live onsite training

Online (Only recommended for recertification of trainers)
Staff Training Sessions
Live: In support of your trainers

Live: Our Master Trainers train your staff

Online staff training module with hands-on activities. (Intended for temporary new-hire and remedial training.)
The PowerLift Library
Over 1200 Safety Talks

Training Resources: presentations videos etc.

Marketing resources: posters, videos etc.

Stretching guides
Other Services
Assessments

Implementation planning

Custom content development: Custom Safety talks, videos etc

.
NEW: PowerLift Online Coaching Sessions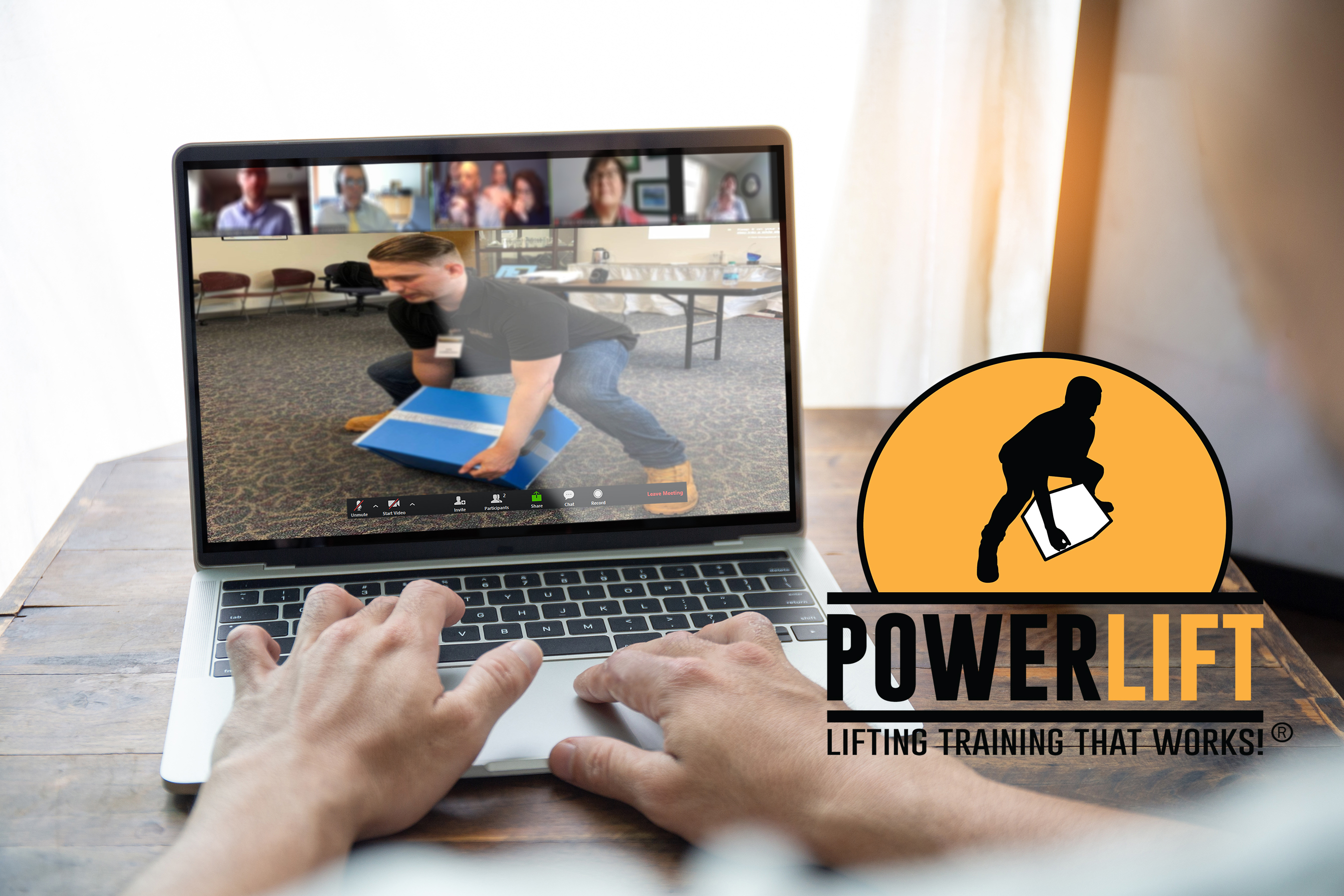 PowerLift is now offering Online Coaching Sessions.
Due to the current COVID-19 pandemic holding group training sessions are nearly impossible. PowerLift has addressed this with our new online coaching/ training sessions. PowerLift training can be adapted to work like a webinar. Each participant will be asked to complete each technique under the supervision and guidance of a PowerLift Master Trainer.
This Online Coaching session can be held as either a Train-the-Trainer class or as Staff Training classes. The online coaching session can also be held in conjuncture with our online courses such as the PowerLift TTT Course and the PowerLift Online Overview Course.
Keep your employees safe and adhere to social distancing restrictions while holding meaningful material handling safety training. Contact us today to learn more and receive a quote!