If you manage a team that is engaged in physical work then you've likely had an issue with sprains, strains and back injuries. It's an unfortunate part of a physically demanding job. I'm not going to repeat how expensive these can be; you already know the costs of Workers Comp, lost time and have probably felt the pain on your budget or answered the calls from Corp about reducing these injuries.
Does your team….
Lift items over 10 Lbs
Reach up to take products down off of shelves
Stack cartons on pallets, conveyors or in trucks
Stock items onto shelves
Reach down to lift items off the floor
Unload trucks
If so then you should have a safe lifting program that your team has been trained on. If you have a program and it is working, then great. But you are in the minority. Most companies know they should but simply don't invest the resources into a safe lifting program until……… yep, until something happens and there is a serious back injury or other preventable injury. Note I said "preventable" because most sprains, strains and back injuries ARE preventable. But you need to have an active Safe Lifting Program in place to prevent them before they occur.
So How Do I Get Started?
Here are 7 basic steps to starting a Safe Lifting Program.
This means don't try to create a program on your own. There are some great and proven programs out there that help you establish a safe lifting program. Choose a partner that will lead you through the process. It's important to choose an expert in the field, one with proven credentials. I'll talk about one of the best that I've found a little later.
Any program is doomed to failure if the executive team does not openly and actively support it. Note I said "openly and actively". This means they need to communicate their support to the team and regularly show their support for the program. This will look and feel different depending on your company structure but as a minimum, the facility Manager or Director MUST support it openly and actively. Managers need to speak positively about the program. What works the absolute best is to have them participate in the training and demonstrate that they are all in. Ever heard of "Lead by Example"? (rhetorical question obviously)
This is where it needs to be applied if you want employee acceptance. No one (including you or me) will follow a program if we see our leaders not following it.
"Do as I say, not as I do" does not work here. Leaders must be engaged.
You must have a floor level champion who lives, breathes and truly has a passion for training. Maybe you already have a safety person or a full time trainer or maybe a supervisor who is passionate about improvement. Find that person (or multiple depending on the size of your team) and task them with this project. They might think it overwhelming if they don't have experience with a safe lifting program but remember point #1 above. They won't have to "Go it Alone". You will have to allow them some time from their daily tasks to engage in and support the safe lifting program. Again, it depends on the size of your team but it typically is not a full time job. I know what most of you are thinking.. "I can't afford to add more work to my trainer or supervisor". But realistically it is not going to take much time, especially if you choose a partner that comes to you to train your trainers and your team.
Once you choose your partner (more on that later) make sure they will come to your location and train your trainers on the details of the safe lifting program. One thing I strongly suggest you avoid is companies who do not offer hands-on training. Success with safe lifting programs must start with hands-on training. Get your trainer(s) comfortable with the mechanics of the program, how to teach it and communicate the all important "WHY" to the team. Your employees will all be thinking "Why do I have to do this?" and your trainer(s) must be able to effectively communicate the reasons why and how it will positively impact their lives both on and off the job. A good training partner will provide effective communication tools to your trainers.
Train your Team – All of them…
This can be done by your trainers once they have been trained, or by the partner you choose (Remember: Don't Go It Alone). The most effective way to do this initial training is a combination of classroom and hands-on training. The classroom part is important to answer the two most frequent questions the team asks "Why do I have to do this?" and "What's in it for me?" They won't ask these out loud, but guaranteed they are thinking these questions and if you don't address them right away you will meet resistance and have a lower chance of success. A great trainer will provide the answers in a practical and real life way that employees will understand and accept.
The second part of successful training is hands-on and this is critical to be done at your location, in your building, using your products. The team will understand the WHY from the classroom training but even more important is the live demonstration of HOW to do it. Again, your trainers can demonstrate it once they have been trained, but in my experience I've found it far better to allow your training partner to do the hands-on training. They are the experts after all and do it for a living so they are equipped to best demonstrate their own training program. Plus an outside "expert" comes with instant credibility to your team so they are more likely to accept the program.
Reinforce, Remind, Encourage, Praise, Reward, Etc…
A "One and Done" program is guaranteed to fail and waste your money. It is vitally important for success of a safe lifting program to constantly remind and encourage the team. Remember, it's new to them and one training session isn't going to change the lifting habits that they've had for years. It starts at the top (see point #2) with managers, trainers and executives encouraging, reminding and rewarding employees to follow the program. This must be a daily, almost hourly thing. Your team is lifting probably hundreds of times during their day and they need to get in the habit of "proper" lifting. We've all heard of "Muscle Memory" and this needs to happen with safe lifting. Proper lifting must become automatic for the team every time they lift something and the only way to get there is by frequent reminding and encouragement. Watch your team as they work and see if they are lifting properly. If not, remind them (don't scold them) and even show them again by doing it yourself. If you see someone lifting properly, call them out and praise them. Praise is an incredibly powerful tool to change behavior. It takes time to change behavior but it can and has been done thousands of times at thousands of companies.
Don't forget about the newbies….
New hires, we all have them and they are vital to our operation. Just like they are trained to do a job, you've got to train them on the safe lifting technique. They were not part of the initial training and unfortunately many companies put a half hearted effort into training new hires. Big mistake. Especially since average turnover is 30% or higher. Plan on a safe lifting class once per month. Your in-house trainer can do this very inexpensively but don't skimp on the time allotted for this training, it needs to be every bit as detailed as the training your partner provided initially. Your trainers will get very good at it very quickly but you (the manager) must ensure they are given time to train the new hires. It's a fact that injuries are far more likely to happen to employees in their first 3 months on the job which makes sense because they are not familiar with the work or products and that's when accidents happen. Similarly, re-training existing employees who may have experienced an injury is important to avoid further injury and it shows your team you are serious about this safe lifting program.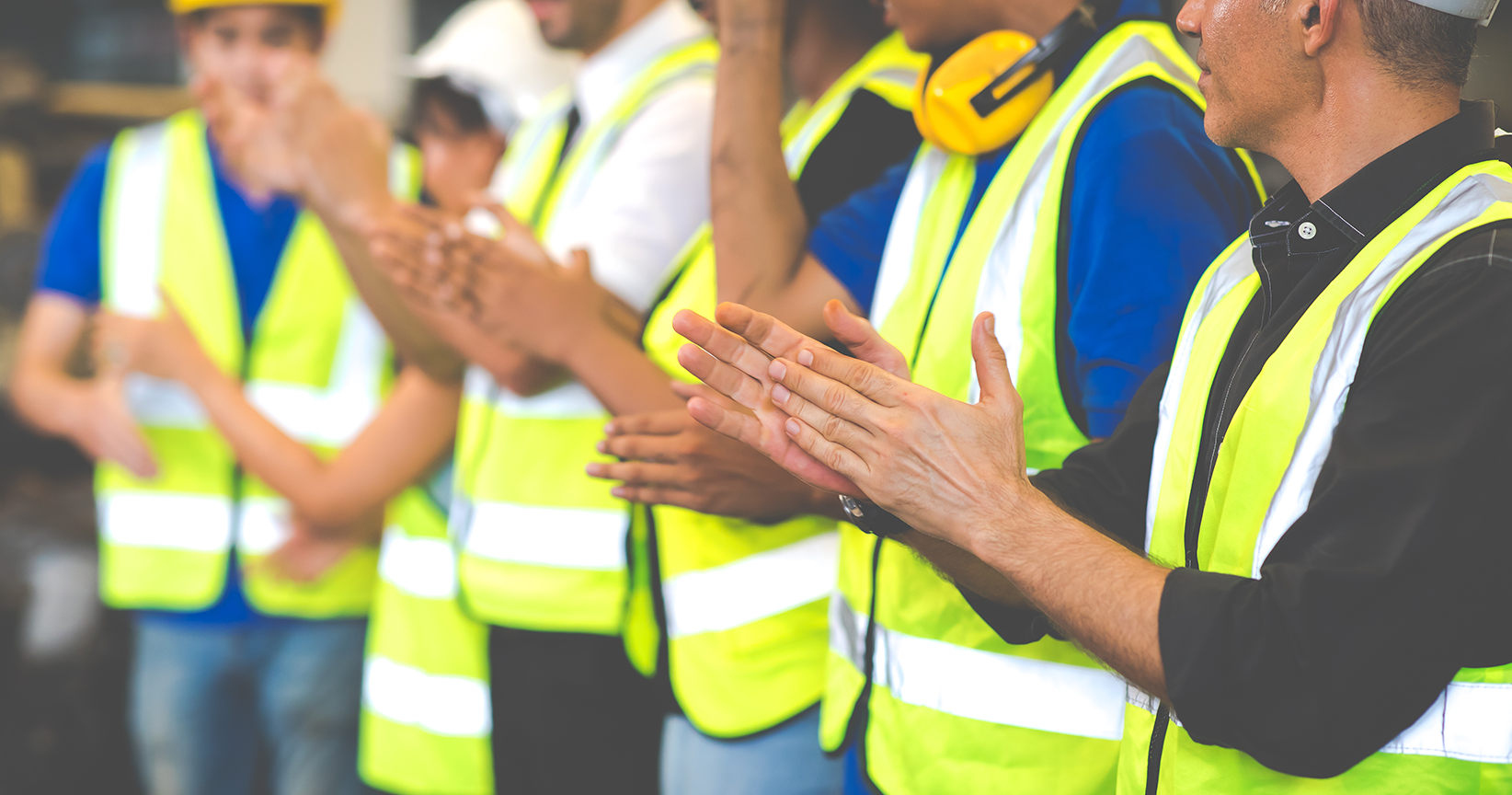 By now you are probably asking…
How do I get started?
How do I choose the right partner?
The first step is to choose a partner with years of successful training and (this is important) has a long list of clients that you recognize. Big companies typically do exhaustive research before investing in a training program and while they may have more budget money to spend than you, they are typically pretty frugal and want a good ROI on any training they choose. So if someone like Pepsico has repeatedly used a particular safe lifting program, it's probably a good one.
Second step is to avoid training partners who provide training on everything from HR to IT to safe lifting. You are best served by engaging a partner who specializes in safe lifting. Your business specializes in what you do, shouldn't your training partner also be an expert in what they are training?
Third step is to ensure the partner will provide hands-on training at your location for both "train the trainer" and "train the team". You want an expert training your trainer(s) and your team. There are many "On-line only" or web based training programs. Avoid these as they are generic and cannot provide the personal experience and direct communication so important to a successful program. The most impactful training method is to have an expert trainer come to your location and physically demonstrate the proper techniques using your own products. You will receive far more acceptance from your team this way because it's personal. Sitting your team in front of a computer monitor to show them how to safely lift is guaranteed to do one thing, fail.
Fourth step is to choose a partner that provides ongoing support for your program. Recall the earlier comment about "One and Done" training being a waste of money? Your partner must be able to provide additional training materials, fresh new ways to engage your team and be able to return to your location when needed to provide refresher training.
The training program you choose must be led by a true partner, an expert who is as invested in your team's success as you are. If they are unwilling or unable to provide hands-on training then really how invested are they?
I have researched many safe lifting training partners and found one that clearly stands out as the best. PowerLift is a unique program that teaches your team a truly new way to lift and avoid injury. It's unique because people who use it call it a "natural" way to lift. It's not simply "lift with your legs". It's much more than that because it changes how you approach the lifting task. You have to see it, it's different from any other safe lifting program. Companies like Pepsico, Dow, Caterpillar, USPS, 3M, Pfizer and more have chosen PowerLift as a partner to train their teams on safe lifting and eliminate back injuries.
Starting a safe lifting program is an important part of running a high performance operation. It can save money, avoid expensive injuries, instill a culture of safety and show your team you care about them by keeping them safe. So when considering a safe lifting program…
Choose a partner, Choose an expert, Choose PowerLift.