It isn't hard to agree that EMS and firefighters in the United States have one of the most dangerous occupations in the country. Especially when you hear that over 50% of prehospital providers will have a back injury during their career. Whether it be putting out a blaze, pulling people to safety, or rushing someone to the hospital there are innumerable ways to get injured for the brave people who work in these professions.
As most firefighters and EMS personnel know, the majority of the calls they get aren't necessarily putting out fires or pulling someone from a car accident, instead, they are helping people who can't help themselves get off the floor, get into bed, get out of the bathtub or get to the hospital. Over half (63%) of lower back injuries for prehospital providers happen when lifting a patient. This is why a combination of proper lifting training and tools for firefighters are so important to keeping everyone at the station healthy and able to work.
If we know that tens of thousands of firefighters and EMS personnel are being injured and costing millions or even billions of dollar every year, why aren't we doing anything about it?
Well, two companies are. PowerLift Training and Levigait People Mover have teamed up to develop a smarter system to help Fire and EMS lift patients safely.
First the tool: Levigait has designed and produced the People Mover Bariatric Gait Belt. The People Mover is the only bariatric gait belt capable of supporting a 100″ girth. This belt is an all in one lifting device designed to help keep prehospital providers safe while lifting heavy patients. The Levigait People Mover is a product that is designed by and for emergency personnel. The creator of Levigait, Mike Philips, a firefighter for over 20 years developed this tool to help keep the people at his station safe. He saw that there was a major issue with other lifting tools because they were either too big and heavy to be practical or they were too weak and couldn't support the amount of weight necessary. So he created the People mover to solve these issues.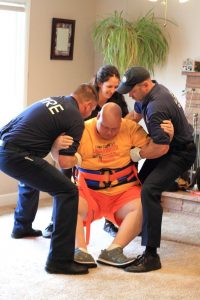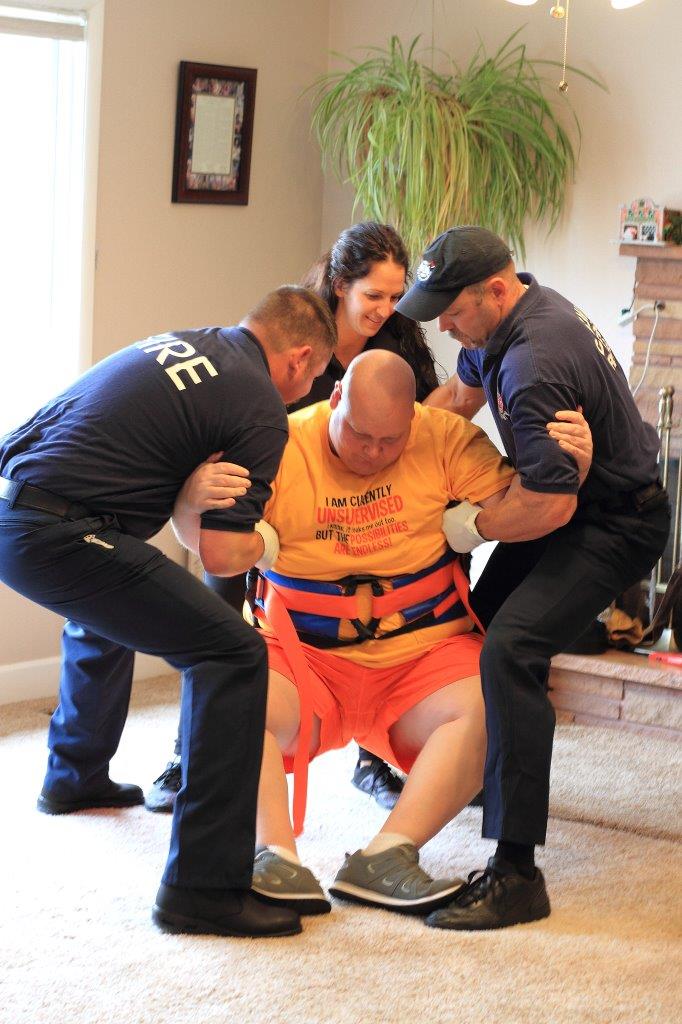 There are a number of reasons for Fire and EMS departments to add the People Mover to their safety toolkit including:
9 handles on the belt for easy patient lifting by one or multiple people
One belt with multiple configurations means carrying less equipment
Weight tested to 1250 lbs
Waterproof for easy decontamination.
Compact and lightweight
Won't "cut in" like traditional gait belts
However, the number one reason to add this tool is that it's going to help reduce injury and keep the brave men and women who risk their lives every day safer and healthier.
Next, the training: PowerLift Training teaches the user how to lift using their legs like an elevator instead of lifting with your back like a crane. Our training system is a unique safe lifting training system that has been around for over 30 years and has been used by over 800 companies in virtually every industry. The Founder, Dr. Mike Schaffer ( an orthopedic chiropractor for many years), created this program because of the number of musculoskeletal injuries he saw at his practice over the years. PowerLift was so successful that he quit his practice and began traveling the world to teach this safety program. This training is different than other safe lifting programs in that it is practical to use and it actually works. Your legs are built for repetitive and heavy lifting but your back is not. PowerLift teaches people techniques that are realistic and can be used in nearly any situation prehospital providers encounter on and off the job. When you pair the People Mover with PowerLift safe lifting training the outcome can only be positive for the safety of the department.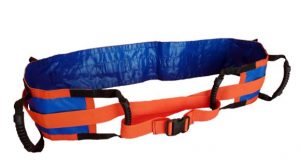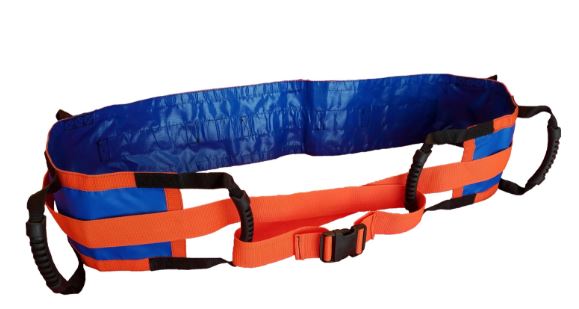 Learn more about Levigate and PowerLift and how they can help keep your people safe today or Buy Now.