It's always nice to know we're doing something right
Recently, we at PowerLift® invited our clients and customers to take an email survey. While some of the survey was rated on a scale from 1 – 10, other sections were direct requests for feedback. The results have been highly encouraging, and we'd like to share them with you. 
1. 83% rated PowerLift® 8 – 10 regarding its effectiveness at work
When 50% of the adult working US population experiences back pain, effectiveness is crucial to a safety program. 18 of our respondents suffer with chronic pain as well as back pain. One person said, "[PowerLift®] works well for teaching people how to lift without putting their back at risk." 
A lifetime of poor lifting technique takes its toll. But PowerLift® helps in those cases as well. "It can be sometimes hard to teach due to years of bad habits but as someone who has back issues I really appreciate it," one survey participant said.
2. 80% rated PowerLift® 8 – 10 regarding personal overall experience
It may seem trivial, but for a program to be effective, people must like it.  "I really enjoyed the class and learning the new techniques. It has helped me a great deal personally and professionally," one person told us. Another said, "our trainer was very detailed and helped us all use proper skills with practice."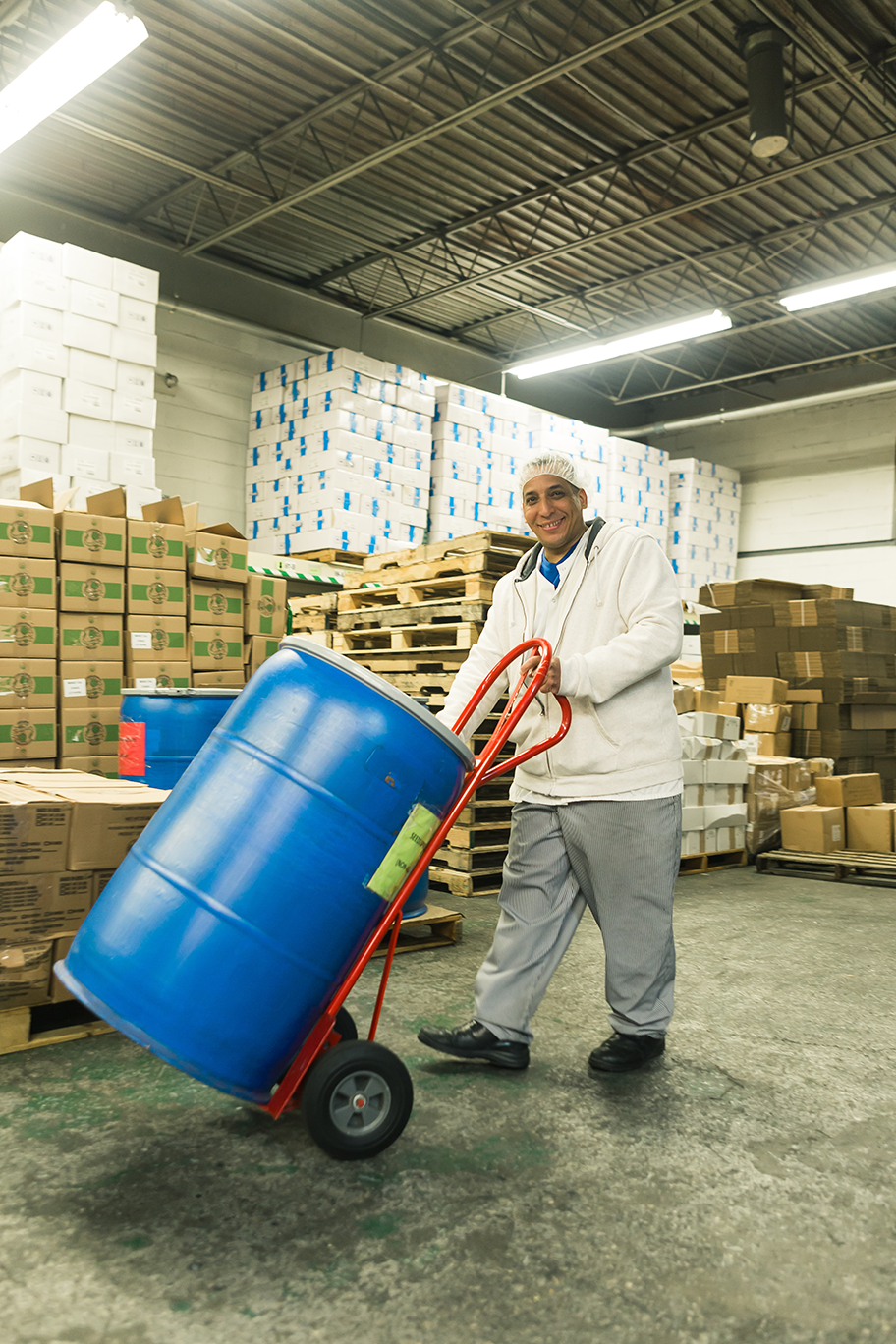 3. 97% said they use PowerLift® Training outside the workplace
When something works, we use it. When it works really well, we use it everywhere. It's not a set-in-stone law, but it makes sense. One of the ways we know that PowerLift® works is because people say, "I … find myself using these techniques… and [I'm] noticing how much difference it has made on my body at home with less pressure or discomfort."
4. 97% find themselves coaching others on PowerLift® techniques
Human beings are natural communicators. When we find something that helps us, we often share that information with others. PowerLift® is no exception. "I'll find myself," said one customer, "trying to coach strangers on this new technique because of how effective it is." Another said that, "PowerLift® has shown us a whole different way on how to … practice lifting with much more safety."
5. 100% of those surveyed would recommend PowerLift® to others
"Powerlift is well accepted by… employees," said one participant. "It is an excellent and practical program," said another.
We have a simple mission
Our goal at PowerLift® is to eliminate strain/sprain injuries sustained by workers performing material handling tasks. It makes us proud when clients say, "Powerlift is worth adopting. The detail in the presentation is very easy to follow and practice with guides. They also get to know your facility and work out improvements for specific duties to your company." 
There's no such thing as "bad" feedback
At PowerLift® we appreciate feedback. Feedback tells us what we're doing right, and also shows us the areas where we can elevate our performance. We're not resting on our laurels and accolades when it comes to PowerLIft® Training; quite the opposite. We look to improve our service and our offerings, and feedback is a major contributor to those improvements.
We're here to help
At PowerLift® Trainings we're proud of our results. 
We know that our customers and clients are satisfied by what we offer, and that we've made a difference for their employees. We are committed to the health and wellbeing of people in the workplace, and we'd like to make that difference with you and your organization.
We invite you to check out our case studies and our blog posts. We're out to create the same results for all our clients and customers: a working environment where people care about each other and themselves.